Transform
We tell your story, clearly and compellingly

Connect
We connect you with your target audiences

Reveal
We help you reach your goals and build value
Our Team
We've been in the boardroom and we've been in the trenches. With extensive in-house experience at life science companies, the Wheelhouse LSA team has the expertise needed to leverage opportunities and navigate challenges that are unique to the sector. We welcome the opportunity to serve as your extended team.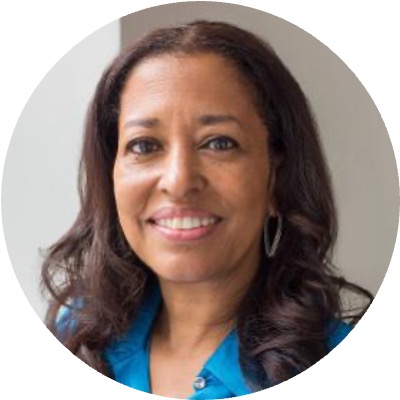 Sylvia Wheeler
Founder and CEO
Sylvia Wheeler brings over 35 years of experience in the biopharmaceutical industry, having served in a number of executive management roles encompassing investor and media relations, as well as corporate and product communications.

Prior to starting her own consulting firm, Ms. Wheeler served as the Senior Vice President, Corporate Affairs and Investor Relations for Aduro Biotech for three years, starting in January 2015. Before joining Aduro, she served as Vice President of Investor Relations and Corporate Affairs at Relypsa after having served this same role for Hyperion Therapeutics. Earlier in her career, Ms. Wheeler was Vice President, Corporate Communications at Affymax where, over a six-year-period, she supported the company's transition from a research and development company to a commercial organization with its first marketed product. She held similar communications roles at Depomed, Cerus Corporation and Coulter Pharmaceutical.

Ms. Wheeler holds a M.B.A. from University of San Francisco and a B.A. in Biology from San Francisco State University.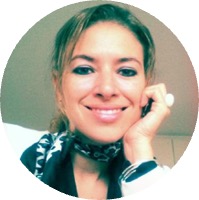 Alexandra Santos
Senior Partner
Alexandra Santos brings extensive management experience working in both the public and private sectors and with various stakeholders, including Wall Street, advocacy, government, media, partners and local community groups.

Prior to her role as a Senior Partner at Wheelhouse LSA, Ms. Santos led the investor relations and corporate affairs functions at Aduro Biotech and, similarly, at Portola Pharmaceuticals. In these roles, she was responsible for setting outreach strategy and achieving annual departmental goals. At Aduro, Ms. Santos also had responsibilities for advocacy relations and government affairs. Previously, she was the Director of Investor Relations and Corporate Communications at Affymax during the launch of the company's first product. Beginning in 2004, Ms. Santos spent over six years at Onyx Pharmaceuticals where she most recently served as a consultant to the Public Affairs Department and, prior to that, as the Sr. Manager of Investor Relations and Corporate Communications. During her tenure, the company transitioned from a clinical-stage company to a commercial organization and from a single-product company to one with a portfolio of assets, including Nexavar® and Kyprolis®. Ms. Santos also worked in the Division of Investment and Enterprise at the United Nations' European Headquarters in Switzerland.

Ms. Santos holds a M.S. in Banking and Financial Services Management from Boston University and a triple-major B.A. from the University of California, Davis.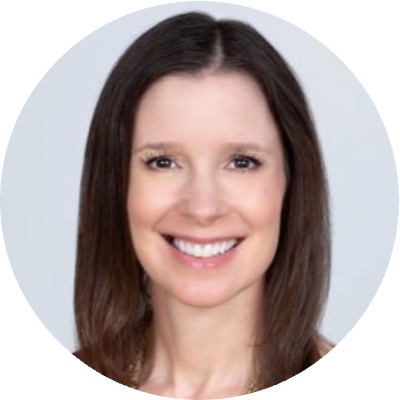 Heather Armstrong
Consultant
Heather Armstrong is a seasoned investor relations and corporate affairs professional and former journalist. Her breadth of biotech experience spans across multiple therapeutic areas and across different company stages, including a mix of private and public companies and ranging from pre-clinical to commercial-stage companies.
Prior to joining Wheelhouse, Heather was Vice President of Investor Relations at Vir Biotechnology, a commercial-stage infectious diseases company. Previously, she was Vice President of Investor Relations and Corporate Communications at Arcutis Biotherapeutics and at Dynavax Technologies. Prior that she was Senior Director of Investor Relations at KYTHERA Biopharmaceuticals where she developed and implemented a strategic investor relations program from the ground up to enable KYTHERA's successful IPO and led KYTHERA'S communications through FDA approval of Kybella® and ultimate acquisition by Allergan.
She previously held various investor relations and communications roles with increasing responsibility at Five Prime Therapeutics (acquired by Amgen), AeroVironment, Janus Capital Group and Myogen (acquired by Gilead).
Heather holds an M.A. in Mass Communications/Public Relations from Texas Tech University and a B.A. in Communication Studies, with minors in Marketing and Journalism from New Mexico State University. She is an active member of the National Investor Relations Institute (NIRI) and has served on the board of directors of the Rocky Mountain Chapter and the NIRI LA Chapter.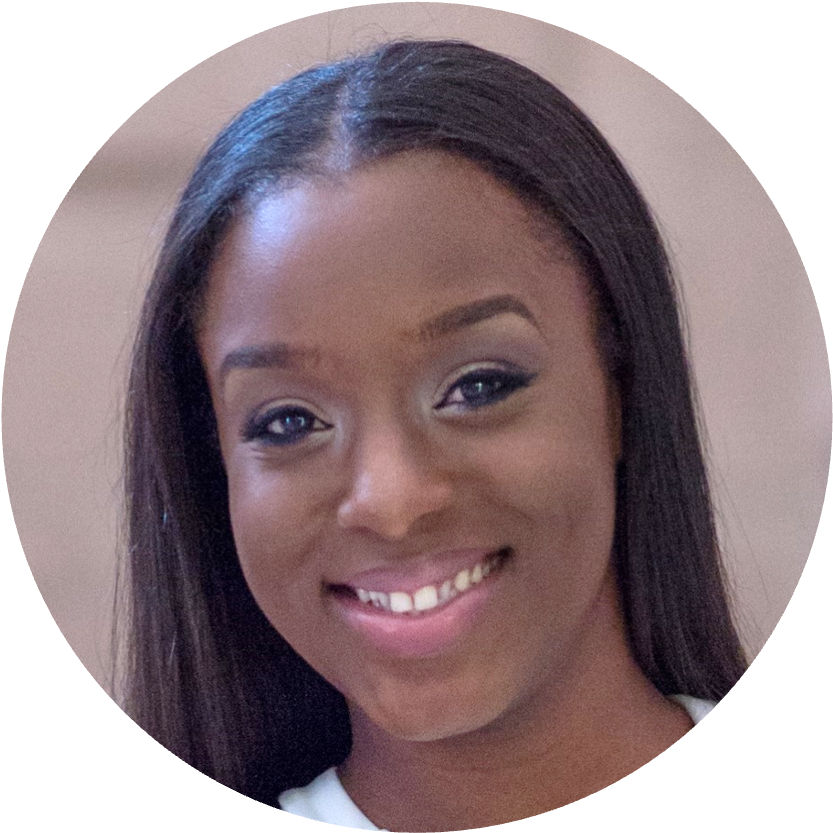 Aljanae Reynolds
Director, Corporate Affairs
Aljanae Reynolds brings over a decade of broad communications experience with expertise across multiple disciplines including investor relations, public relations, corporate communications, community relations, influencer and social media marketing.

Prior to joining Wheelhouse LSA, Ms. Reynolds served as the Manager of Corporate Communications at Aduro Biotech where she managed day-to-day communications and investor relations activities and led community relations outreach. Earlier in her career, Ms. Reynolds spent 6 years at Current Global Marketing, a consumer public relations agency where she managed multiple client accounts and led the execution of key PR activities including media relations, event planning, social content creation and influencer marketing. During her tenure at Current Global Marketing, she worked on clients that included The Clorox Company, Champion Athletic Apparel, Bare Minerals and Round Table Pizza. From 2009 to 2011, Ms. Reynolds served as the Corporate Communications Coordinator at Elan Pharmaceuticals, where she supported the department's corporate communications activities.
Ms. Reynolds holds a B.A. in Communication and a minor in Public Relations from the University of San Francisco.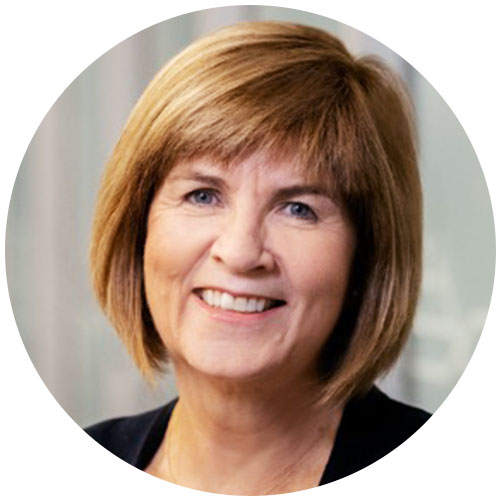 Elizabeth Wolffe
Consultant
Dr. Elizabeth Wolffe brings over 20 years of experience in the biopharmaceutical industry including 18 years of years of strategic and operational experience in all aspects of investor and corporate communications.
A scientist by training, Liz enjoys the challenge of communicating cutting-edge research to all stakeholders. Most recently, Liz served as Vice President of Investor Relations and Corporate Communications for Synlogic, Inc., a clinical stage biotechnology company using synthetic biology tools to develop microbially based therapeutics. Liz supported Synlogic through a reverse merger and established the company's investor relations and communications program, including its social media program. Prior to joining Synlogic in 2017, she served in a similar role at Sangamo Therapeutics, Inc. (formerly Sangamo BioSciences, Inc.), a genome editing and gene therapy company. For both companies, Liz oversaw all aspects of communications strategy and operations, including leading rebranding initiatives and aiding in financings as well as management transitions and training.
Liz earned a Ph.D. in pharmacology and molecular sciences at the Johns Hopkins University School of Medicine. She completed postdoctoral research and worked as a staff scientist in the Laboratory of Viral Diseases, NIAID, NIH. Liz holds an M.Sc. in biochemistry from the University of London and a B.Sc. in biological sciences from Birmingham University in the U.K.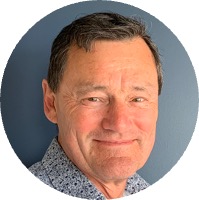 Nick Abbott
Consultant
Nick Abbott, Ph.D., brings over 35 years of biotech experience spanning bench research scientist to senior Wall Street analyst.
Prior to joining Wheelhouse LSA, Dr. Abbott served as a research analyst for over 20 years at high profile investment banking firms covering diverse therapeutic areas and technologies. Most recently, he was a senior biotech analyst with Wells Fargo Corporate and Investment Bank simultaneously covering over 20 small and mid-cap publicly traded biotechnology companies domiciled in the U.S., EU and China. In addition to his tenure at Wells Fargo, he had also served as a research analyst at Lehman Brothers, Barclays Capital, and Bank of Montreal. Prior to joining Lehman Brothers, Dr. Abbott established and led the business intelligence function at Immunex Corporation where he guided multidisciplinary teams including field-based employees. Dr. Abbott started his biotech career in the UK, where he developed manufacturing processes for recombinant protein production in both microbial and mammalian systems at British Biotechnology.
Dr. Abbott holds a Ph.D. from the University of Aberdeen and a Joint-Honours B.Sc. in botany and zoology from the University of Salford.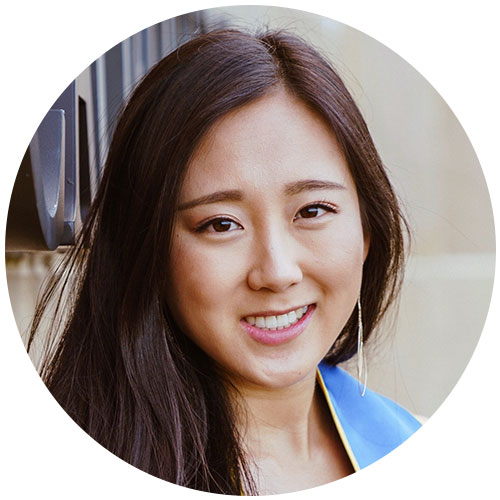 Jamie Chow
Social Media Assistant
Jamie Chow brings communications experience in marketing, social media, and public relations.
Most recently, Ms. Chow was a Content and Community Lead at Brand Innovators where she gained experience in marketing, community outreach, and event planning. Prior to joining Brand Innovators, she was a communications consultant at Univfy, an AI software company where she further developed her social media content creation background. Earlier in her career, she interned at Ruby Press, a lifestyle public relations agency where she gained her public relations foundation. In addition to working at Wheelhouse LSA, she is currently a website editor and content creator at Hanechow Inc.
Ms. Chow holds a B.A. in Communication and Psychology from the University of California Santa Barbara.
Your Story
We listen, we learn, we set strategy, and we roll up our sleeves and get the job done. We connect our clients with their target audiences – from investors, to media, to advocacy groups and employees – and we tell their story, clearly and compellingly to help them reach their goals and build value.
Our Wheelhouse
Investor Relations
Investor targeting/roadshows
Analyst & banking introductions
Equity offerings
Presentation conception or rehaul
Perception audit
Messaging analysis & revision
Analyst days
Annual reports & SEC filings
IPO Support
S-1 drafting
Bank vetting
Presentation development
Executive prep for TTW and

Analyst Day

IR website support
Corporate Communications
Press releases
Media outreach
Website
Issues management
Corporate repositioning
Backgrounders
Corporate Affairs
Product communications
KOL development
Advocacy relations
Community outreach
Employee Communications
CEO letters & executive communications
Employee meetings
Employee engagement